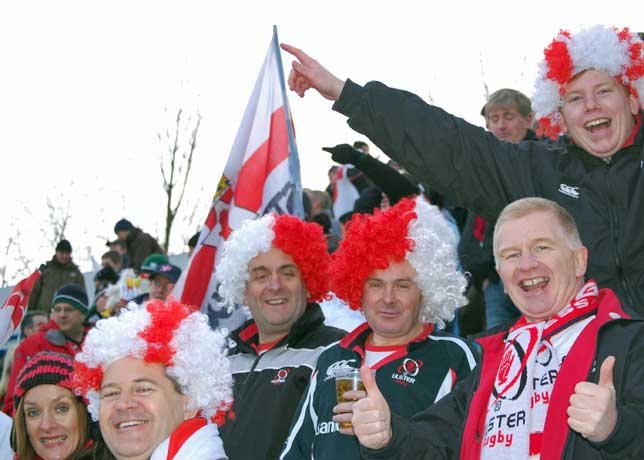 Much had been made of this match in the build up with Justin Fitzpatrick, Clinton Schifcofske and Kieron Dawson all coming out in the press stressing the importance of a big win in France being important to continue the development of the side. 
Imagine our surprise however when the team was announced as it featured none of the big names who had been instrumental in Ulster's revival. Why was this the case? Was it due to pressure from the IRFU or was it a decision by Williams to give experience to the up and coming stars? Probably a mixture of both but it was a bit of a disappointment!
Irrespective of the reasoning behind the decision once again the supporter had been let down. The 300 odd supporters who had booked their trip to Paris months ago, forking out a minimum of £150,000 between them, were left with the unsatisfactory option of watching a game between two largely development sides. 
Such as it was, the match wasn't too bad and Ulster can count themselves unlucky not to have come away with a result. Unfortunately they were unable to take advantage of their complete dominance in the first half and as Stade started to bring on their big names in the second half it became a step up to high for the Ulster team. 
Paris is Paris and touring fans are touring fans and despite the game a good time was had by all. The traveling support kept up a constant cacophony of noise throughout and the hospitality in the club bar afterwards was superb with Stade Francais President Max Guazzini bringing down a couple of bottles of champagne for The FRU carousers. 
The rest of the week went with a whirl but despite the good time had by all there still is a sense of disappointment that this was a missed opportunity for the Red Hand men. It would have been so much better to finish off this part of our campaign with a win. 
Pictures here …
PRINTS
We now offer print, gift and download options for our images.
The ideal gift for all the family :)