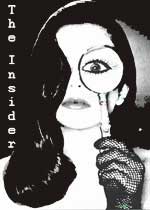 ULSTER BRANCH EMPLOYEE NUMBERS RISE EXPONENTIALLY TO EMBRACE PROFESSIONALISM
There has been an alarming rise in the number of employees at the Ulster Branch HQ since the advent of professionalism. Last year there were only 4,912 known employees but since then the numbers have increased to 6,851-an increase of almost 39.47 and three quarters of a per cent. One anonymous source said that the statistics point to 'a worrying trend'. He added,"If the numbers keep rising we may have to take serious action. As long as the numbers are rising none of us are truly safe and if the authorities don't do something about it then someone else will – and that could turn ugly".
But this veiled threat has angered the Fire Brigade. " We're not trained to deal with a problem on this sort of scale." Said one serving fire officer at a hastily assembled emergency basketball tournament last Tuesday." To be properly equipped, we'll need thousands of pounds of extra resources, as will dentists, IT experts, parking attendants, restaurateurs, voice over artists, newsagents, bus drivers, care workers, people who live in trees – the list is almost endless".
Community leaders and Ulster CEO Mike Reid have appealed for calm. Reid added," Although it may appear that we have engaged a lot of employees, fans should be reassured by the fact that only about five of our employees do any actual work. The rest are mostly involved in compiling 'things to do lists', which are then passed to the five aforementioned employees. They also spend a lot of time interviewing each other for promotion and identifying those among them who are competent in core competencies,ie. action procrastination, blame distribution, risk exaggeration, and decision avoidance. Unfortunately the five who do all the work don't have the time to attend courses,interviews for promotion etc., because of workload. In fact the Ulster Branch is not dissimilar to a large Civil Service department and I'm the head officer. But somebody has to do it !
INCIDENT AT RAVENHILL SHROUDED IN SECRECY
Branch staff at the Ravenhill HQ of Ulster Rugby are remaining tight lipped about something which may have happened recently. The incident may have involved a cheerleader, a Japanese flag, a gallon of scrumpy, a mystery man, a saxophone, a pair of rubber underpants, and a pound of butter. Details are being kept under wraps for fear they may cause public distress.
Anyone worried that they may be able to visualise the event from those elements is being asked to contact a special telephone number where they will be offered counselling and a cup of tea.
The special number which is believed to contain a 9, cannot be revealed for legal reasons, and is open from 8am to 8pm every day except birthdays.
ULSTER BRANCH SAVE ENERGY CAMPAIGN
Ulster CEO Mike Reid has beseeched all Ulster fans to save energy by unplugging their baths and sinks before going to bed. Said Reid, "The amount of water wasted by leaving baths and sinks plugged in is enough to drown a town full of dwarfs or a village full of normal people. Unplug baths and sinks before you go to bed. You know it doesn't make sense !"
NEW FRU BEAUTY QUEEN ASCENDS TO TITLE
Former FRU beauty queen Wilma Peck has died at the grand old age of 92. The title, which is hereditary, will now be passed to her daughter,Polly Putthekettleon aged 69. Polly said that before her mother died she said she loved working with children and animals, especially the Second Barrier Crew.
FORTRESS RAVENHILL FAILS TO GET PLANNING APPROVAL
A glum faced Mike Reid told assembled hacks at a Press Conference that the Ulster Branch plan to build fortress Ravenhill was in tatters after planning permission had been refused.
"All we had asked for was a couple of machine gun mounted sand bag emplacements at either end of the ground plus the option to deploy a number of snipers on the main stand roof if a match result was in doubt." said Reid.
"Of course we wouldn't wish to harm anyone but a couple of thousand rounds over the heads of advancing opposition forwards can have a telling effect on their ambitions. Unfortunately we seem to have fallen foul of the Department of Environment and Heritage who have insisted that if we are to become a fortress then we will have to install a portcullis and drawbridge, with full wheel chair access, on the approaches to all the turnstiles. They are against the sniper idea and would prefer four fully crenellated sentry post at the corners of the ground. They are also insisting that the beer tent and burger vans are reclassified as listed buildings and this sort of thing costs money. I'm afraid it's back to the drawing board for us!"

BOGUS SECOND BARRIER CREW OPERATION SUSPECTED
Detective Chief Inspector Bent Filth, of the PSNI, has warned the Ulster Branch that a bogus 2BC may be operating within the confines of the Ravenhill Rugby Ground.
"They are clever buggers", he said, employing the language of the street,"and they will stop at nothing to make themselves indistinguishable from genuine fans. They are easier to detect than the 2BC because they are in touch with reality." he added.
"It has also been noted by our surveillance teams that they don't fly childish banners, obstructing the views of other supporters, and they do not try to invent a false bonhomie to attract impressionable young men. They are magnanimous in their attitude, applauding good opposition moves and attributing Ulster scores to luck,such as when Danielli ran sixty yards beating four players en route,they said,' Well done Simon,you jammy toad."
"We think they are bogus,"he said," because they stand at another second barrier within the ground and impersonation is still a crime in N.Ireland under the Good Friday Agreement. However with most of my force tied up for the past three weeks filling in their overtime sheets for the previous month it is unlikely that we will have the resources to bring them to justice. I would urge the public therefore to consider making a citizens arrest. All you have to do is approach them and say 'This is a citizen's arrest. Do you want to come quietly or do I have to wear earplugs!"